It's our favorite time of the ski season- the days are long, the sun is warm and the mountain is blessed with some of the most fun snow of the year. It's an amazing time to be in Vail not only because the spring skiing and sunny après-ski are so hot, but also because Vail's sale season is on fire! This is the time of year when retailers mark down prices in hopes of moving out winter merchandise before the guests are all gone when the ski mountain closes. There are amazing last minute deals to be had everywhere- check out these tips for getting the most for your shopping dollar in Vail this spring!
This is the time of year to stock up on supplies for your gear closet, ski wardrobe and ski quiver. Many of the retail shops in Vail Village and Lionshead start marking down early in March or sooner for a couple of reasons. Because we are one of the premiere resorts in the country, no shop in Vail wants to be one with the previous season's gear on hand. In an effort to spring clean their inventory while guest numbers are still high due to Spring Break, Easter and Passover, stores put items on sale so everyone can take part in scoring something fantastic!
Tip #1: Keep a watchful eye on the shops.
For outerwear, the famous Gorsuch sale attracts everyone from locals to loyal shoppers who can grab such coveted brands of outerwear as Cross, Bogner and Jet Set at a more down-to earth price. This sale often starts out slowly, with a few items on 20%-30% discount. Then all of a sudden- BAM! The March madness sale comes on the scene with little or no warning and huge discounts on all winter merchandise. Valbruna has their famous progressive sale, and Tommy Bowers Ski has a cult following of high-end European luxury brands. Stores like Christy Sports, Double Diamond and Vail Sports all have an amazing selection of merchandise about to go on sale- or drop to a deeper discount- soon. Your best bet with these stores is be ready by knowing what fits you and what you are looking for ahead of time; that way when prices start to drop, you are ready to get the goods fast. The same hold true for clothing stores – it's a great time to stock up on stylish winter boots and cashmere at a cozy price!
Tip #2: Know your kids' sizes and what they need for next year.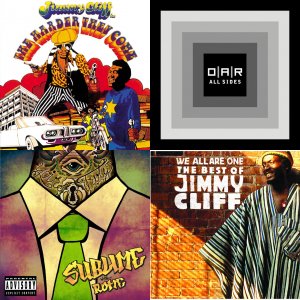 Many of the local ski shops still have an amazing selection of kids' ski gear and ski clothing . We all know that shopping with the kids is sometimes not very efficient, enjoyable or even possible. But if you know your son needs the next size ski or new baselayers or a ski jacket for next season, and you have a good idea of the next size, you can stock up for all of your little ones at savings of up to 50% on brand new gear for next season.
Tip #3 Next year's skis may be the same as this year's, in a different color.
Ok, I may be over simplifying, but it is true that ski manufacturers often don't change the entire product from year to year- sometimes they only change the graphics. This is especially true for skis that are great sellers- why fix it if it ain't broke? Knowing this, why not take advantage of 30%-50% off retail on brand new skis from the 2012-13 season when it's possible the 2013-14 model may be largely the same product. Ask the expert staff at any one of Vail's ski shops for their insight. While you're at it- fill up your quiver with those phat skis you have been holding off on…you'll be happy on the first powder days next season that you snatched them up on sale this spring!
Tip #4 Not Just ForShoppers. Lodging and Dining Deals Abound!
Not only can you get the hottest gear and spring ski attire at a screaming good price, but you can find incredible lodging deals as well (like Simba Run's 4th night free special in April!). What's more, many restaurants will offer early bird and happy hour dining specials in the spring to bring in early diners- a great way to enjoy an affordable al fresco spring dinner on one of Vail's fabulous sunny decks. Deals on spa services like massage, facial and nails can be found at many Vail spas this spring, especially beginning April 1 after the Easter holiday. Check the Vail Daily in print or online for the most current dining and spa specials ads.
Lift ticket prices also often get a break as the season dwindles down, and this can be some of Vail's best snow of the year with variable spring weather dropping squalls of fresh powder in between sunny warm days. Try to book that one last ski trip and take advantage of all that Vail spring has to offer- on sale!
Simba Run Condominiums are Vail's Official Headquarters for Family Fun! To make your Vail, Colorado hotels and lodging reservations and get your third night free, please call Michele at 800-746-2278.