Mom and Dad? Check. 3 kids? Check. Skis, boots, poles, helmets, baselayers, outerwear, accessories and gear for 5 people? Yikes!! It can seem very overwhelming to pack so much gear and so many people for a Vail ski vacation. But if you follow a few guidelines and sound advice from seasoned ski travelers, you can take a lot of the brain damage out of preparing for your trip. Here is a guide to help you streamline your organizing so you can come prepared with all the essentials for your Vail getaway!
Ski and Snowbard Clothing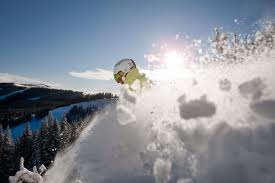 Let's face it, ski clothing is bulky. But it is also very packable, durable and versatile, not to mention essential. Because the fabrics of ski outerwear are flexible yet bulky, a large, structured wheeled duffel bag works well for packing lots of puffy layers. The fill of skiwear is compressable, so consider rolling it to remove extra air and packing into a space bag or compression bag to minimize its size. Next look at what's under your outerwear: base layers. It's important to have warm, wicking fabrics close to your skin to keep you warm and dry. These are breathable, will dry quickly overnight and can be worm repeatedly – especially natural technical fabrics like wool that are odor resistant and keep their shape well; a second set of base layers could be slightly heavier weight for chilly days. Layer your fleece or heaver wool mid-layer on top to add warmth and fight wind chill. And for especially cold days, add an insulating layer between base layers and your shell, or choose a waterproof insulated outer jacket. Ski pants should be warm and waterproof and ready for a powder day. One jacket will suffice for Vail, but if you insist on two consider a longer coat that will wrap you up nicely and fashionably for walks about town, après ski and travel.
Gear and Equipment
This is the essential on-snow equipment for your trip: skis or snowboard, poles and boots. If you own boots, it is likely that you have spent lots of time dialing them in to fit just right. So they are a must to bring and make sure they arrive safely. Boot bags of all kinds are available, from carry-on wheeled cases or backpacks, to larger bags appropriate for checking that will hold your accessories too. Skis, poles and snowboards can be packed in ski bags, capable of holding more than one pair, with room for outerwear as well. These items are additional big luggage however; if you are not too attached to your own equipment, perhaps consider ski and board rentals at the resort in order to save on baggage fees and space. With rentals comes the convenience of in-shop tuning services and the flexibility to swap out equipment according to the conditions, and most shops encourage online rental reservations (sometimes for for a discount) so everything will be ready for you upon arrival. This is especially handy for kids – they are easy to outfit with complete rental packages. (Packing tip: stuff smallerski accessories, like ski socks and gloves inside ski boots to save space).
Accessories for the Mountain
Plan on packing your favorite essential ski accessories, but know they are all available at multiple ski shops in town should you forget anything! Don't forget at least 2 pairs of water-wicking, well-fitting ski socks to keep toes warm and dry. Then pile in your neck gaitor, 2 pairs of gloves (as ski stuff in pairs tend to lose their mate- especially with kids), helmet, goggles and sunglasses. If you have them, bring both low light and bright light goggles or interchangeable lenses as the Vail vistas are vast and the right lens can help define the snow variations for a safer ride. Hand warmers are a welcome accessory on cold cold days, as are energy-boosting snack bars with nuts and dried fruit so you can refuel on the lift ride. Hydration packs take up space but are a great idea to stay hydrated and avoid a trip to the lodge if you don't want to slow down your ski day. You are now ready to hit the slopes on Vail!
Apres and Events in Vail
Just as important as your ski clothing is what you will wear off the slopes. Vail is fashion forward, but casual. Jeans are always appropriate in even the most elegant of restaurants, and layers work as well off the slopes as on the slopes. Cozy layered knits can be reworn, mixed and matched to create different looks for different days. Boots are the standard, so bring them and feel free to add a heel as the streets of Vail Village are heated and dry for great traction and safe strolling. A warm jacket, stylish scarf and cute hat and gloves finish your après-ski look so you will be perfectly dressed to hit any part of town! Men can head out in style with nothing much dressier than cozy sweaters, button down shirts and jeans and a ski or insulated casual jacket.
Kids and Family Fun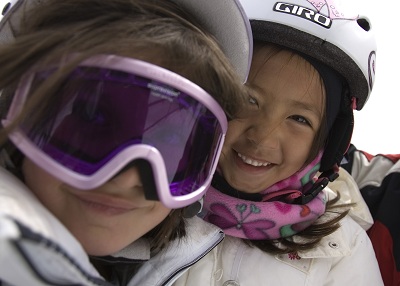 Where kids are concerned, pack lots of basics like underwear and socks, but keep it simple when it comes to base layers and outerwear. Kids are always appropriate in their ski jackets, so wear it on the plane and about town. For kid-friendly activities like ice skating and fun at Adventure Ridge, ski pants and ski jackets will do the trick. Pack a cozy hat and extra gloves as kids somehow always find a way to soak all their ski gear; with a spare pair of gloves, gaitor and socks on hand you can leave plenty of time for the first set to dry. And what's the single best thing to pack to make your Vail ski vacation packing easier? Lodging reservations at a fully equipped rental with washer and dryer!!
Simba Run is Vail's Official Headquarters for Family Fun! Look at our lodging discounts and specials for the best lodging and hotels rates, and book your room for condominiums in Vail, or contact us at 800-746-2278 today!