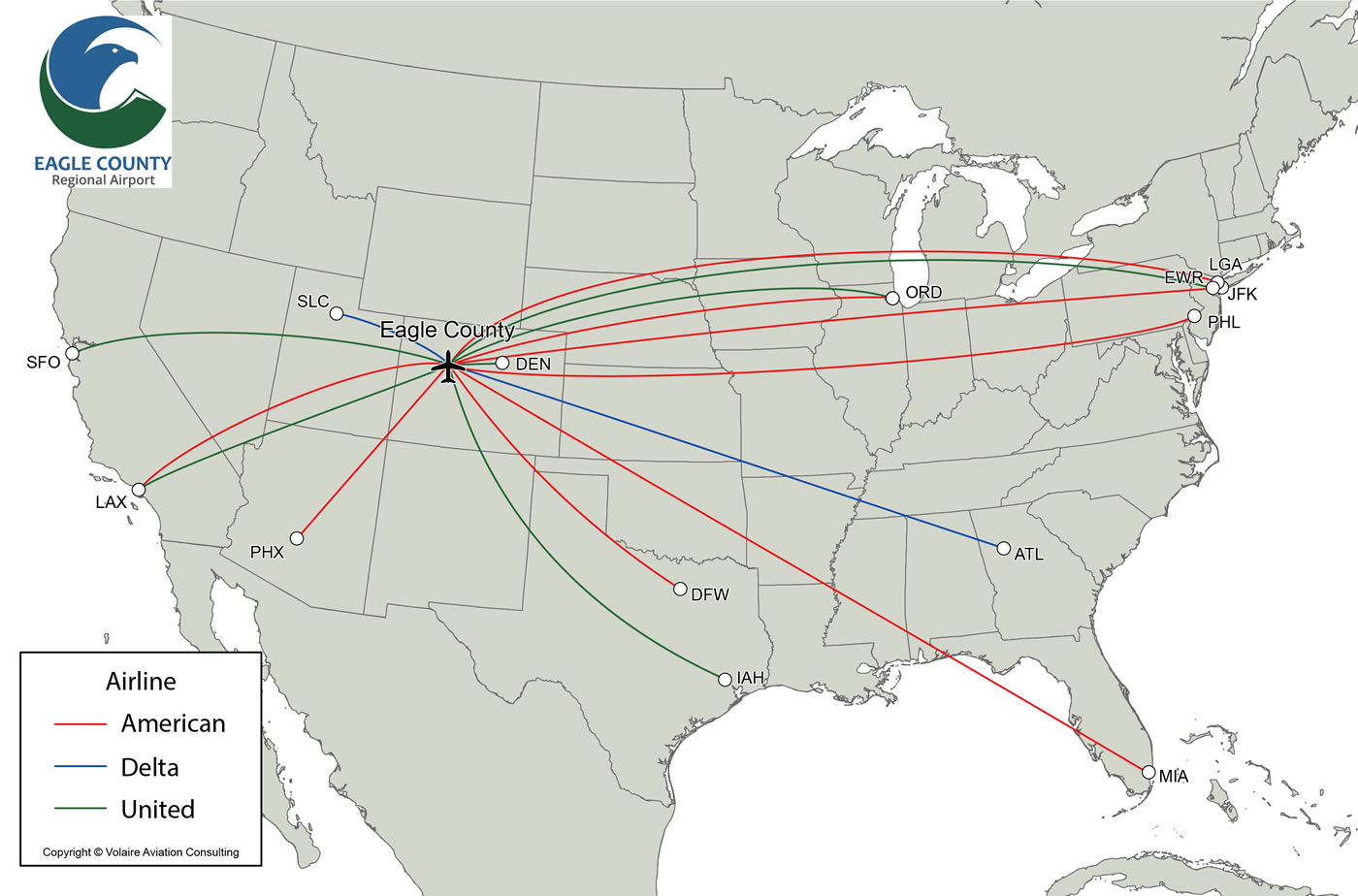 Flying to Vail is easier than ever. And often cheaper too!
This winter, spend more time earning vertical feet in the back bowls with direct flights to Eagle County Airport (EGE) with increased winter seasonal service from American, Delta and United airlines.
Travelers will enjoy the conveniences of Saturday service from New York/La Guardia and daily service from San Francisco and Dallas/Ft. Worth. Additionally, Washington Dulles will introduce a mix of daily flights in peak periods and Saturday service in off peak periods.
With these advantageous additions, direct service is now available from 14 non-stop markets including Atlanta, Chicago, Dallas/Ft. Worth, Denver, Houston, Los Angeles, Miami, Newark, New York/Kennedy, New York/La Guardia, Phoenix, Salt Lake City, San Francisco and Washington Dulles.
Please visit www.FlyVail.com for further information.