VAIL CONDO RENTALS IN COLORADO NEAR MOUNTAIN, EVENTS, ACTIVITIES
Over the years, the Vail Valley has become a mecca for summer fun and adventure. What used to be a sleepy extension of the mud season has now become a long, luxurious opportunity to enjoy the beauty and endless adventure of the mountains along with cultural events and festivals galore. It is almost hard to decide how to pack it all in as the Vail Valley calendar is full of ideas to bring smiles to the whole family this August and into Labor Day.
Each summer the stage of the Ford Amphitheater comes alive with the critically acclaimed Vail International Dance Festival. This two-week event, which showcases a world- renowned collection of dancers, has become one of the favorite crowd-pleasing events of summer in Vail. Now in its second week, this festival, which features top names from the NYC Ballet and Pacific Northwest Ballet as well as innovative modern ballet companies, hip hop and ballroom, offers numerous ticketed performances at the Ford Amphitheater as well as several free community events around Vail Village. Still to come this week are the iconic Martha Graham Dance Company (Betty Ford was a former dancer) on August 9, and The Ballroom Spectacular on August 10, featuring ballroom styles from around the world by international champions. Closing out the week on August 11 is Dance TV, an innovative raging show featuring stars from the hit TV shows "So You Think You Can Dance", "America's Best Dance Crew" and "Dancing With the Stars".
Ready to get your groove on during this summer's vacation to the Valley? There is music for everyone's taste from classical to country, sophisticated to soulful. Vail Soul Music Fest returns for its third year on August 17-19 at the Ford Amphitheater. Billed as the country's premier soul music festival, this three day, two night event will bring together some of the greatest R&B, Hip Hop, alternative rock, blues and Neo-Soul artists for a weekend of performances and clutural events, as well as seminars and youth mentoring experiences. The lineup of international soul artists includes the legendary Sugarfoot's Ohio Players and soul favorite Jeffrey Osborne, the award-winning British vocalist Julie Dexter, and President Obama's favorite new artist, Grammy-nominated singer-songwriter Anthony David.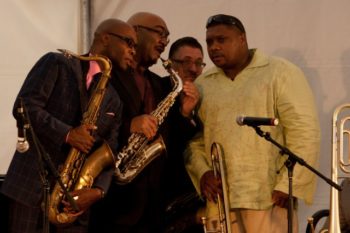 On Tuesday evenings bring your blankets and picnics to the Ford Amphitheater for Vail's beloved Bud Light Hot Summer Nights concert series. A favorite of locals and vacationers everything from Queen Nation cover band to coutry can be found at this favorite Vail activity. And ongoing through September 3 is Vail's celebration of the all-American musical genre of jazz.
The Vail Jazz Festival presents a variety of innovative collaborations and free performances. Each Sunday in Vail Village, enjoy free background music to the bustling Vail Farmer's Market from 12-3pm through August 26. On Thursday evenings in Lionshead, Jazz @ Vail Square returns for free concerts under the tented venue from 6-8pm. You can also enjoy the sounds of the festival in a more intimate setting at Restaurant Kelly Liken each Sunday night, when she pairs jazz with her innovative seasonal Harvest Menu. The festival culminates on Labor Day weekend with the 18th Vail Jazz Party.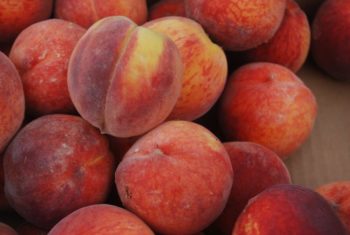 Though these Colorado summers are short, they are prolific in growing some of the most delicious local produce and fine foods as well as several Farmer's Markets to showcase them. The Vail Valley alone hosts four fantastic markets weekly, and the biggest and best are right here in Vail's backyard. A few miles East is the bustling Minturn Market, the Vail Valley's original market now in its 13th year. This vibrant community gathering offers market basics along with a myriad of other attractions and wares. Jewelry, art, face painting, live music and crafts along with face painting and a bouncy castle for the kids make this a favorite Saturday activity for families on the go. The Vail Farmer's Market is the grand finale of this weekly quartet of home grown market fun, with a whopping 129 tents of produce, music, artisans and kids' activities. Local produce and wares are highlighted, and numerous food booths, offer goodies like lobster tacos, organic grilled sausages and delicious gyros from locals' favorite Nickie's Quickie. Don't miss another favorite local treat, a perfect delectable cupcake from Batter, whose chef is an alum of the Food Network's "Cupcake Wars".
For the serious or novice epicurean and oenophile, the Gourmet on Gore, August 31-September 3, showcases culinary treats from Vail's finest restaurants as well as fine wines, spirits and beer in an open-air tasting on Gore Creek Promenade in Vail Village. Admission to the event is free, and sample- size portions of beverages and nosh are available at an affordable price to purchase and taste. Sommeliers, wine-makers and chefs will be on hand to discuss their offerings at the tastings and select seminars throughout the weekend. Numerous special events will keep you and the family active throughout the weekend, including Casting and Cuisine: a champagne fly-fishing casting clinic on Saturday September, and Kids' Culinary corner, with cooking and craft activities for future chefs.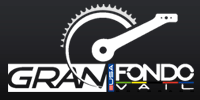 Vail is a mecca for outdoor living and activity. Though known more recently for incredible mountain biking terrain, Vail has a long been a destination for world-class road riding and racing. If you are itching to get a good hard ride in before watching the pros, check out the Cannondale Gran Fondo Vail on August 19. Meaning "Big Ride" in Italian, Gran Fondo events are mass-participation, long-distance cycling events that take place throughout Italy. Cannondale's series has events in Europe and the US, and this is their first-ever event in Vail. Choose from 56 or 120-mile routes in this non-competitive road cycling extravaganza with on-course support, which will also host several expo's and a post-raceauthentic Italian lunch.

Once a stop in the celebrated Coors Classic in the 1980's, Vail regained its status as force in road cycling last year in the inaugural USA Pro Cycling Challenge. It was an event that celebrated an all-American version of a true, intensive stage race over treacherous mountains rivaling any other tour race in existence. The race was such an overwhelming success with riders and fans alike that it is returning to Colorado this summer, August 20-26. Vail/ Beaver Creek is one of 12 Colorado towns slated to host the race this year, and we will welcome the riders to the finish of Stage 4 on August 23. The stage takes riders from Aspen on a grueling climb over Independence Pass, up to Tennessee Pass, to a wild descent into Minturn before the final climb to the finish in Beaver Creek
Whatever you love, Vail has something to suit your tastes, your mind and body in the coming weeks. Simba Run Vail Condominiums offers two-bedroom condo rentals and lodges customers year-round in the heart of Colorado's #1 ski resort. Book your room now or call us at (800) 746-2278, or find the best lodging deals in Vail by checking out our specials. Join us in Vail, CO for an exciting close to a fabulous summer!